Current version: 0.99
This is fully functional battle.net server emulator. There is no need for cracking the game. I have tested it and it works 100%
How it works:
You install starcraft 2, patch it to 1.4.3 (either by downloading patch from blizzard
Code:
http://us.battle.net/support/en/article/starcraft-ii-patch-mirror-and-information
or by auto-patching), start the server, connect to it, play.
Do NOT crack the game!
What this allows you:
You can play full campaign, use save and load options, play with friends over LAN or over internet (hamachi or some other VPN program). You can play multiplayer vs AI or against friends. Scripted maps (scenarios) are also there and working (Left2Die, Aiur Chef, Bejeweled). I believe the only thing that is not working at the moment is matchmaking which you don't really need since its a private server. Basically just like if you had bought the game.
What you need:
You can read everything from tutorial link. There you can find tutorials on English, 中文教程, Lietuviškas, Polish, Portugal, Русский and Turkish.
Here are some screenshots: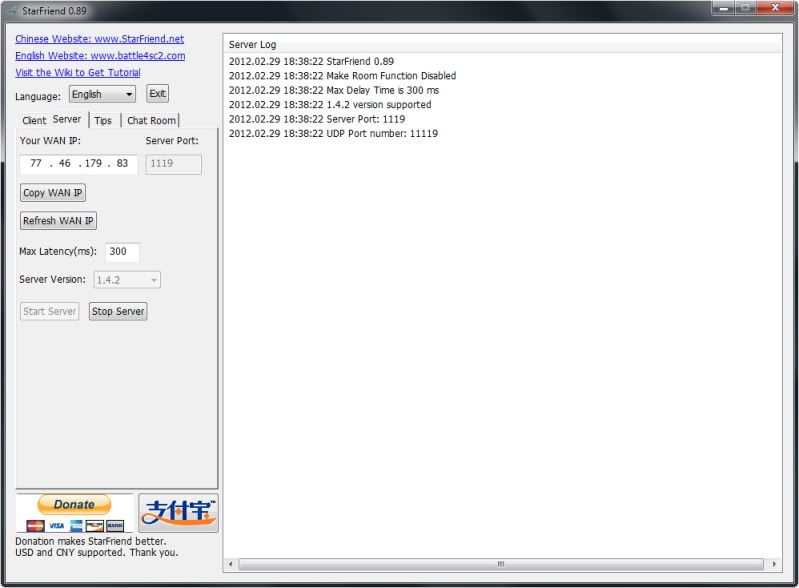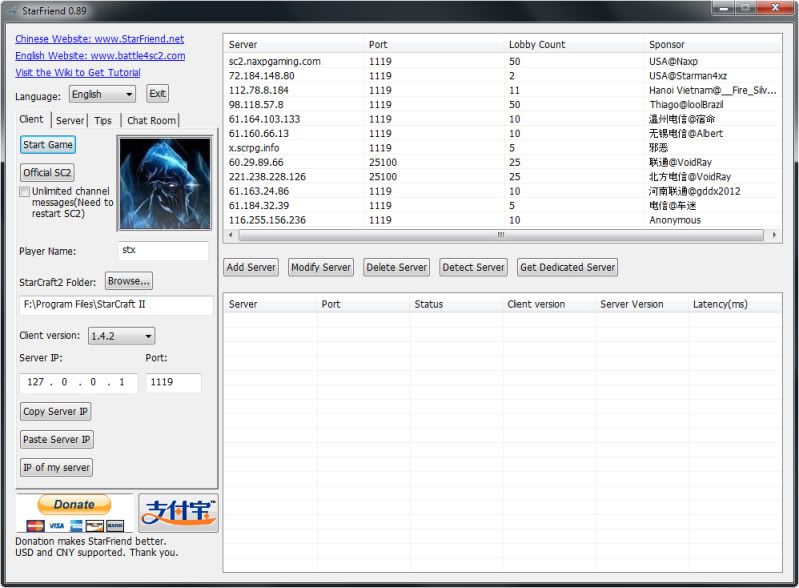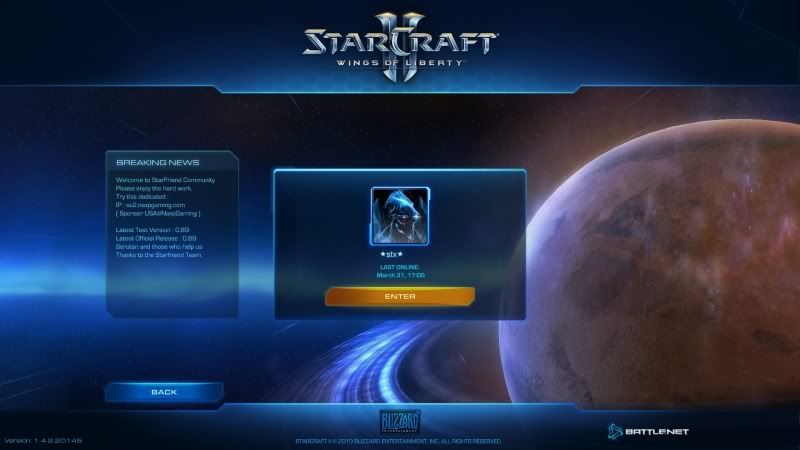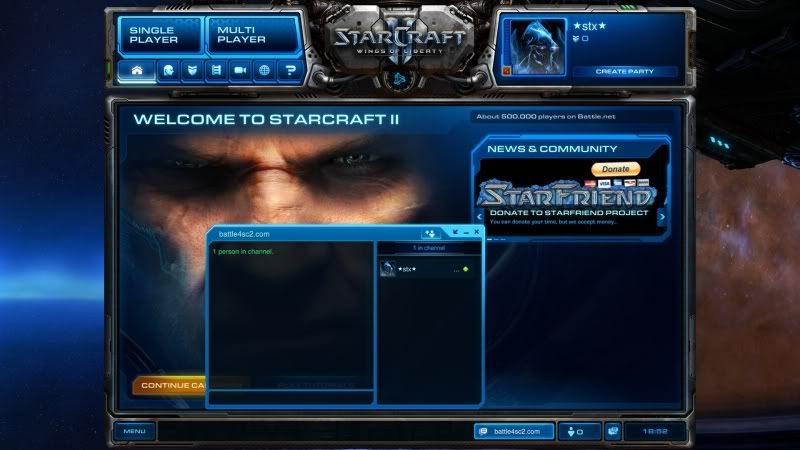 Changelog
Code:
0.99 Version:
- fix wrong use of Czech about the abbreviation of user count..
- added the language of Serbian.
- if you add a replaced map that have dependency on some Mod, we will add a symbol like "file:Mods\SC1mod.SC2Mod" after its map name. you should create "Aiur Chef" to use them after you put the Mod file such as SC1mod.SC2Mod to the location of "sc2_folder\Mods\".

0.985 Version:
- SF will warn you if SF folder include sc2 folder or vice versa, you can move SF to another place to make them independent to avoid some problem.
- fix some wrong use of Czetch.
- there will be some inform about map list parsing after you login to the game, you can click "multi-player" button or accept invitation after you got the inform of parsing finished.
- in previews version, when you replace some maps and start game, it will be a black screen and then say unable to load map, we improved that situation and if you still meet some maps like that, tell me and we will check that map. because we improve that problem, we give some maps for users to play. you can replace those maps to play.
- fix the warning when the game mode exceed limit of the replaced map, which was wrongly warned to you saying create Aiur Chef to start game.
- thanks to user Clonest, he mentioned the "Starcraft: Episode" which use SC1mod.SC2Mod to play in sc2 and request us to make SF play with it. from that we can improve the 4th problem.

0.98 Version:
- fix the function of getting WAN ip.
- fix some wrong use of Turkish.
- fix a bug in 0.97 that make SF running not so stable on dedicated server.
Download:
Code:
http://www.battle4sc2.com/download-starfriend.php
Mirror:

client (v0.99, latest release at the moment of uploading 3. May 2012.)
Code:
http://www.peejeshare.com/files/362104958/StarFriendBeta_0.99_Release.7z.html
cache (hasn't changed since beginning of this project)
Code:
http://www.peejeshare.com/files/362094355/StarFriendCache.rar.html
*Note: I have found this file host service to be best for free users. I could upload somewhere else if you wish but my upload speed is really low so it would take me quite some time to do so.
Tutorial:
Code:
http://www.battle4sc2.com/wiki/index.php/Main_Page
And finally a link to official StarFriend (emulator) forum for any questions that i might not be able to answer:
Code:
http://www.battle4sc2.com/phpBB3/starfriend-f3/
edit: added screenshots
edit2: updated links and some info
edit3: added mirror download location
edit4: updated http download link
edit5: uploaded new version (0.98) to mirror
edit6: updated cache mirror link
edit7: uploaded new client version (0.99) to mirror, added changelog to post